Visit the 2016 LEAD Symposium microsite here.
On 9-10 November, the UN Global Compact LEAD Symposium was held in Cambridge, UK. The theme of the event was "Breakthrough Innovation for the Sustainable Development Goals".
The Symposium brought together LEAD companies with a hand-picked group of exponential thinkers and innovators to explore the potential of new mindsets, disruptive technologies and business models to enable sustainable growth. Participants were challenged to co-create new and more ambitious pathways for the scaling of radical innovation required to achieve the SDGs.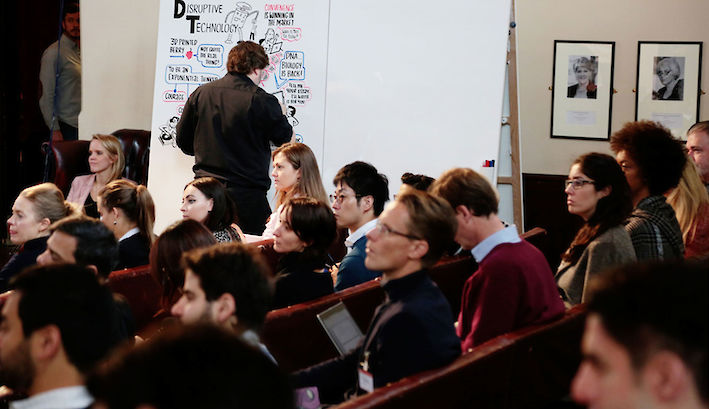 Speakers included John Elkington from Volans, Darlene Damm from Singularity University, John Straw from iDisrupted, and Milind Kamkolkar from PA consulting – and many more.
To find out more about the event and see some highlights, check out the Symposium microsite, developed by our event partner Innovation Arts. More photos from the event are available on the Global Compact's Flickr page.
Alongside the Symposium, we also hosted the second workshop of the Breakthrough Innovation Challenge (BIC), convening a group of young intrapreneurs from LEAD Companies working to translate Breakthrough insights into new ideas and business models for their companies.